The department of Pediatrics started as a 30 bedded ward in the ground floor of the old building of JDS Civil Hospital. The founder Head of the Department was Prof. (Dr) Abhinandan Das.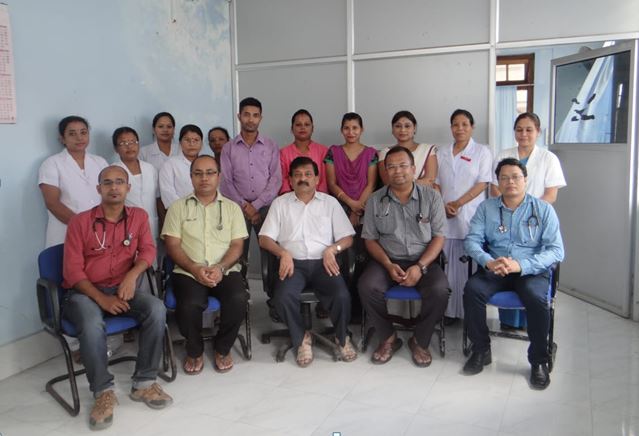 The present department is multifaceted tertiary care centre engaged in wide range of academic and patients care activities. It comprises of a 90 bedded pediatric ward, 10 bedded PICU with 10 recovery beds, 65 bedded level III Neonatal ICU/SCNU and 5 bedded Kangaroo Mother Care unit. The department is also running 2 very important ancillary services in the form of District Early Interventional Center (DEIC) and a 10 bedded Nutritional Rehabilitation Center (NRC).
The department is involved in both the Undergraduate as well as PG Courses (MD Pediatrics) under Srimanta Sankaradeva University of Health Sciences. The department is one of the centers for conducting the F-IMNCI training and Observership of Facility Based Newborn Care training program in Assam.